You may have heard about the Gainsville, Fla., police officers whose selfie before heading out to patrol post-Irma was so popular that they almost broke the Internet. They are now using their fame as a hurricane relief fundraiser.
But how do you make sure that your social media efforts are positive, and how do you handle the situation when they don't?
That's what Friday morning's session at Convention — sponsored by Garan Lucow Miller, P.C. — delved into.
Moderated by John Gillooly, an attorney with Garan Lucow Miller, the session gave participants an overview of social media tools that are available, how to best use them, and how to make sure users are doing so legally.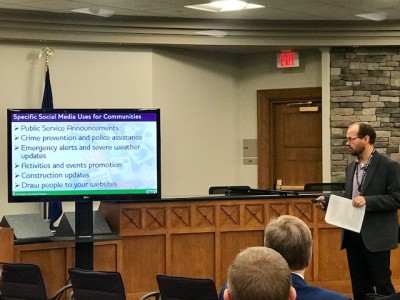 The League's Communications Director Matt Bach shared his online journey, from helping his hometown of Flint handle a media crisis when a Canadian radio station host described the city as being bombed out to running a statewide communications campaign on municipal finance. (Spoiler alert: The coordinated backlash from Flint supporters was so strong that the radio station ended up giving up $100,000 in free ads to tell Flint's positive story.)
Among his many tips that were immediately applicable, the best times to post on Facebook:
3 p.m. Wednesday
1-4 p.m. Thursday and Friday
noon-1 p.m. Saturday and Sunday
Berkley Mayor Pro Tem Steve Baker shared real-life examples of how his community has handled issues such as chicken coop ordinances and a sewer backup that affected 10 percent of all residents.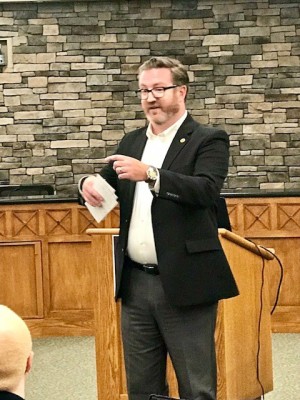 Some of his best advice included:
Get in front. Let people know what's happening and what you're going to do. Are you sending out Department of Public Works crews? When? Where?
Be engaging. You can announce and inform on social media, but remember that more interaction means more-engaged community members.
Use traditional channels. Don't forget about newsletters, postcards, letters, video, events and one-on-one discussions. Make sure to coordinate all of your communications efforts and be consistent throughout.
Lastly, Miller Canfield Principal Attorney Steven Mann shared an overview on potential legal pitfalls and how to avoid them. He reviewed both the Open Meetings Act and the Freedom of Information Act, stressing that they can have implications on social media communications.
Watch out for online interactions that include multiple elected officials because it could be considered deliberations and may even constitute a quorum. For more information, he encouraged participants to check in with their city attorneys.
As with all sessions, materials for Social Media: The Good, the Bad, and the Legalities will be available to Convention registrants.
Gisgie Dávila Gendreau is president of the Michigan Municipal League Foundation.