Wed., Sept. 16
Place and Process Matter – Is Your Community Investment Ready?
The role of local government officials in the development process is changing. In today's reality, it's about creating places that will attract and retain talent; talent which supports business vitality; business vitality that's key to investments and local revenue streams. Discover what you can do to encourage appropriate development that follows your community vision and increases revenue options. Hear views from a multi-disciplinary panel of private and public sector leaders on what drives investment decision. Hear how utilizing the MIplace Partnership, Michigan Main Street, and Redevelopment Ready Communities programs has assisted communities in having a comprehensive approach to managing downtown, removing unnecessary regulatory restrictions, and proactively marketing opportunities to make them a place to do business.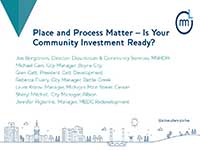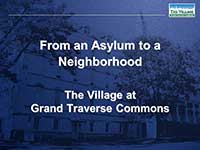 ---
Suburban Strategies for Success
Michigan's urban and suburban communities have plenty of variations, but working together they can draw on each other's strengths to create mutually beneficial relationships. In this session, you'll learn how leaders in other areas of the country have done just that. You'll hear some of their strategies and we'll present some real-world examples of regional collaboration. We'll also walk you through some successful suburban retrofit projects.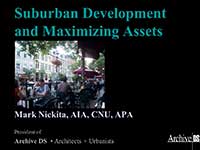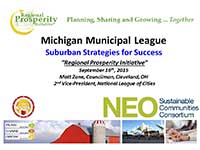 ---
Waves of Waterfront Economic Development Strategies
Michigan has no shortage of waterfront communities, on the shores of beautiful inland lakes or overlooking one of the fabulous Great Lakes. How can you make the best use of your waterfront property for residents and businesses alike? In this session, you'll learn about some Traverse City waterfront projects that are engaging the whole community in the planning process. You'll also hear about some of the unique waterfront design efforts in communities across the state.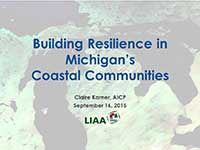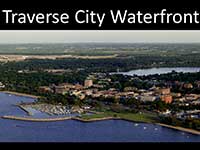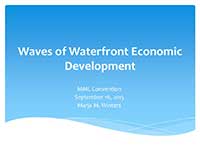 ---
WELCOMING GENERAL SESSION
An overview of the League's new branding – "We Love Where You Live" – and some of the programs and projects we have implemented over the past year to put that mission into action.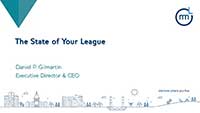 ---
Community Excellence Award Finalists
Click image or title to view video.
---
Legislative Update
The League's State and Federal Affairs team will discuss current issues and what's on the horizon for the Legislature's fall agenda, including hot topics like transportation, municipal finance, and federal issues.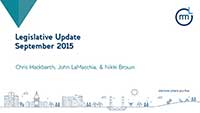 ---
Artistic Expression in Communities
Art in its many and varied forms is an essential component of the sense of place in every community. In this session, you will learn about the benefits of public art as well as some statewide initiatives to promote further artistic expression. You'll also hear from two local communities with a serious commitment to investing in the arts, and the creative ways they have found to fund such projects.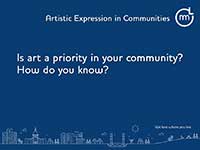 ---
Crowdfunding Gains Traction
Crowdfunding as a means of investing in both public spaces and entrepreneurial ventures has been gaining ground in Michigan. In this session, we'll examine the League's efforts to promote crowdfunding, and introduce you to two entrepreneurs whose focus is helping other entrepreneurs and small business owners realize their dreams through investment crowdfunding. You'll also get an up-to-date review of the Michigan Economic Development Corporation's successful Public Spaces Community Places crowdfunding initiative.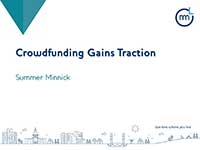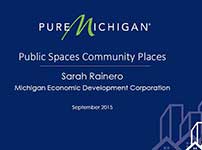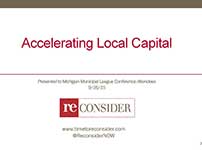 ---
Stretching Your Road Budget
Michigan roads are rated some of the worst in the country. Local roads in most communities are no better. In this session, we'll discuss ways to fund local roads, the correct way to prioritize to avoid public ridicule, and some preventative maintenance that will save your community money in the long-run.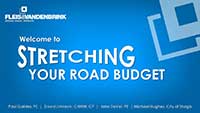 ---
Plan Early, Plan Often, Plan to Reform
If there is anything more unpredictable than Michigan weather and how to plan accordingly, it's Health Care Reform. Take a break from flower planting and walkable downtown tutorials as Kurt Swartz of Michigan Planners provides you with the latest and greatest changes with the Affordable Care Act ruling, and how best to maintain compliance for both small and large employers. In addition to the latest changes, you will also get an introduction to private exchange platforms, self-funding options, and the new healthcare cost transparency tools now available from most insurance carriers. Dig in with us as we plant the seeds for a successful Health Care Reform plan.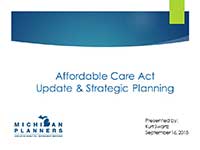 ---
---
Thurs., Sept. 17
Ask Siri: Technology as a Tool to Improve Our Communities
Making government more accountable and open are among the top concerns of American citizens. Technology can be a valuable tool to connect municipalities to their citizens, but too few are using this resource to its greatest potential. This session focuses on how technology can be used to streamline operations, facilitate civic engagement, and create an environment that fosters placemaking and entrepreneurial activities.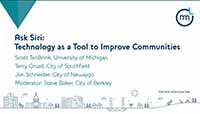 ---
Public Safety Special Assessments
A legacy of the great recession is that many communities are struggling to provide necessary funding for core services. One little known option for cities under 15,000 people is a public safety special assessment. This session will explore the legal requirements and considerations surrounding this revenue option.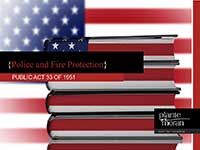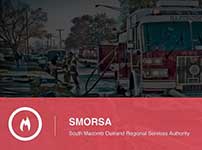 ---
Municipal Hot Topics
Legislation and court ruling often impact policies and procedures in our communities. We'll examine the implications of two recent U.S. Supreme Court rulings: one that prohibits sign ordinances from regulating signs based on content, and another that legalizes same-sex marriage. We'll also learn the latest implications of policy bodycams.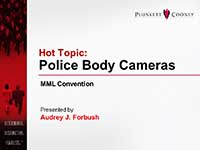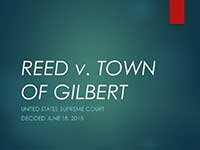 ---
What You Want to Know About the Design & Construction Process
This unique workshop will provide insight to understand and effectively navigate the processes and decisions essential to meeting and exceeding your expectations for a project. Whether you have a project on the horizon or are still considering one to fit your needs, you'll gain valuable information from our experts. Some topics we'll cover include: Formulating the Parameters of a Project; How to Select Qualified Professional Team Members; Keys to Determining, Planning and Meeting Established Goals; What to Expect/Demand from your Professional Team; and Reporting and Communication Musts.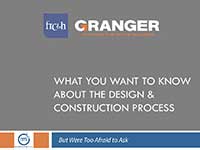 ---
Making Clean Energy Work in Your Community
Are you interested in how clean energy efforts can benefit your community, but just can't find the time to sort through all the available information to determine your course of action? In this session, you'll hear about a recent report that paints a picture of where the state of Michigan is with four clean energy technologies and highlights of the experiences of six Michigan communities in making clean energy work. The statewide profile is designed to serve as a reference for communities looking for information about the current energy landscape. The community profile paints a picture of how medium-sized cities of various geographies, levels of capacity and economic positions are moving forward on clean energy efforts, and evaluated the cities' policies, plans, and deployment of four clean energy technologies: energy efficiency, distributed renewable energy, smart grid-micro-grid, and electric vehicles. Learn from the case studies and identify areas where you community can make improvements in clean energy.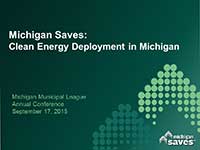 ---
GENERAL SESSION: FOCUS FORWARD
This session will provide you with ideas and insights on how the role of local government is changing and how you can keep pace with the times. Each speaker approaches this topic from their own unique angle.

James Freed, City Manager, Port Huron
Joe Minicozzi, Principal, Urban3
Claire Nelson, Founder, Urban Consulate
Frank Peterson, City Manager, Muskegon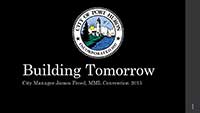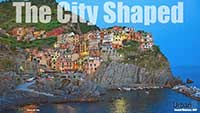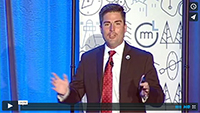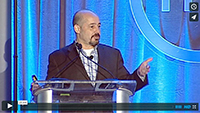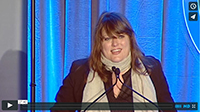 ---
GENERAL SESSION: MICHIGAN LOCAL GOVERNMENT MANAGEMENT ASSOCIATION (MLGMA) COLLOQUIUM
Order More Jerseys – Our Community Team is Getting Bigger!
The tech geeks, budding entrepreneurs, teachers, and artists living in and working in your neighborhoods are just as integral to the community's success as everyone at city hall. So how do you get them involved? How can you create a culture of openness and teamwork that will encourage them to join you in your community-building efforts? In this session, you'll learn some techniques to get your citizens on board to not only address problems, but celebrate victories and moving your city forward.

Frank Peterson, City Manager, Muskegon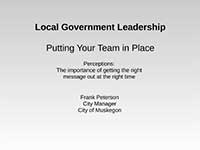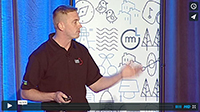 ---
MOBILE WORKSHOPS
Grand Traverse Commons Preservation & Reuse
The Village at Grand Traverse Commons is one of the largest historic preservation and adaptive reuse redevelopments in the country currently underway. The Village is a unique renovation of dozens of historic buildings formerly known as the Traverse City State Hospital. Presenters will fill you in on the history and redevelopment of the buildings, followed by a tour.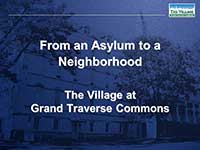 ---
Works in Progress: Size Up Your Placemaking Opportunities
Take a walk with Richard Murphy, a League staffer and accomplished planner, to view Traverse City's 8th Street corridor at the edge of downtown. Murph will help you view this area – a work in progress – through a planner's eyes. Participants will learn how small details can have a big impact on how space is perceived, used, and ultimately valued. This will be a fun, unstructured conversation aimed at helping you think critically (in the most constructive way!) about how physical design can improve the human experience, including practical solutions to common design challenges.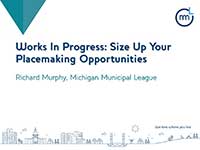 ---
---
Fri., Sept. 18
30 X 30 Session Follow-Up
Join James Freed and Natasha Henderson for a follow-up discussion of Freed's presentation on Thursday on the next 30 years of local government.
---
The City Shaped Session Follow-Up
Join Joe Minicozzi and Mark Nickita as they take a deeper dive into Joe's presentation from Thursday.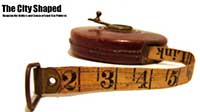 ---
Urban Consulate Session Follow-Up
Join Claire Nelson, along with Jeff Aronoff and Brian Boyle, as they share their ideas and experiences in community-based engagement and how this can lead to transformation and growth in our communities.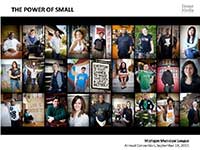 ---
Navigating the Changing Seas of Retiree Finance
Fulfilling financial obligations to retired employees is a challenge faced by communities across the state. In this session, you'll learn about some of the research and findings related to pensions and other post-employment benefits uncovered by the UM Center for Local, State, and Urban Policy's Michigan Public Policy Survey. We'll also share with you the League's work to build a comprehensive statewide pension-related database, and the municipal impact of recent changes by the Governmental Accounting Standard Board.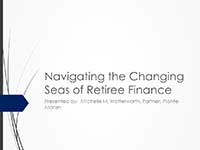 ---
Coffee & Doughnuts for All! Strengthen Your Community Through Equity
A welcoming and inclusive environment is a key ingredient in people's love for their communities. It also has a corresponding positive effect on the community's economic vitality. This session features experts on equity, immigration, human rights, and inclusion. They will share specific projects that local leaders can replicate to make their communities more welcoming.

---
CLOSING GENERAL SESSION: TOWARDS THE CITY (AND VILLAGE) WE NEED
The new millennium has brought significant economic, technological, and social changes that are influencing people's expectations of where they live. Those changes will also affect the operation of local government in the next 10 years and beyond. How can local leaders adapt to preserve their community's unique character while embracing the changing needs of their residents?

Rosalynn Bliss, Mayor-Elect, Grand Rapids
Claire Nelson, Founder, Urban Consulate
Deirdre Waterman, Mayor, Pontiac