Save the Date!
2016 Convention will be held Sept. 14-16 at the Grand Hotel on Mackinac Island.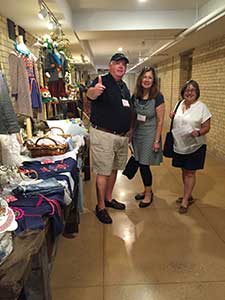 More than 400 municipal officials from across the state joined us for the 2015 League Convention in Traverse City. We were pleased that 29 community leaders took advantage of the free registration option offered by our "Invite a Community Leader" promotion. It was great to see communities fortifying some of the private sector members of their community team!
This year's Convention was a little different as it was held in a downtown setting. Attendees had a chance to stretch their legs every day as they headed off to sessions in a variety of venues, like the 123-year-old City Opera House or the uber-cool Corner Loft. The topics covered were plentiful as well, ranging from technology to public safety to diversity. To keep the Convention in motion, we encouraged attendees to really venture out into the community on one of 7 mobile workshops that traversed downtown, headed to Sleeping Bear Dunes, or explored Grand Traverse Commons – a former asylum.
We're already planning next year's Convention. We hope to see you at Mackinac Island in 2016!